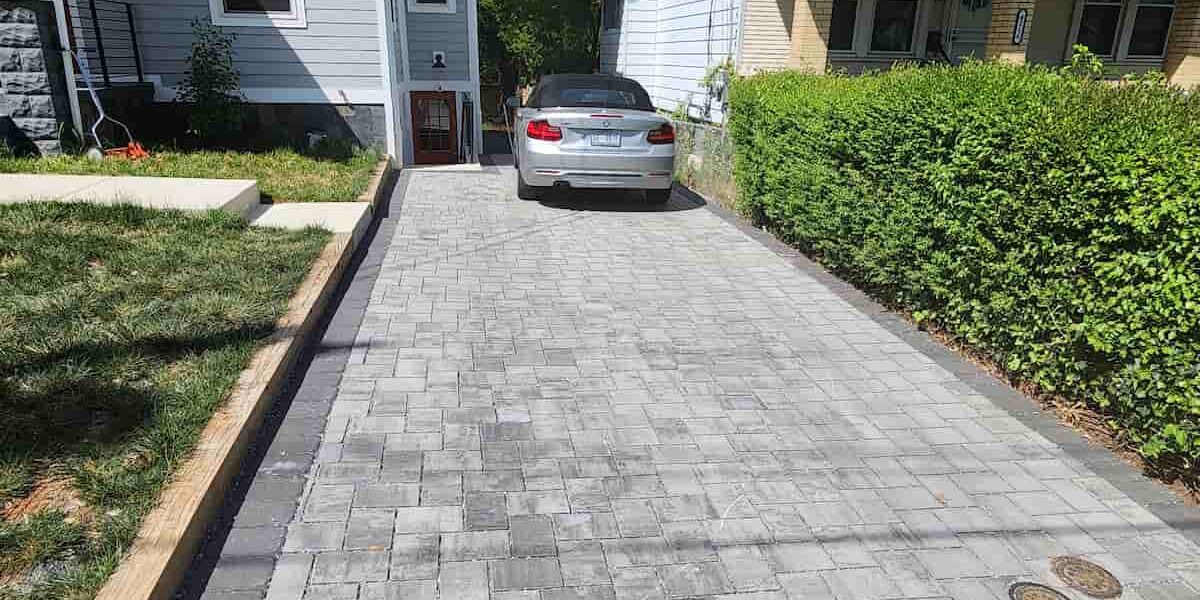 Paver Driveway Installation & Repair Company
Looking for a quality paver driveway installation and repair company? Look no further than Best Landscape & Construction! We have been providing top-notch services to homeowners and businesses in the DC area for years.
Best Landscape & Construction is here to provide you with premier paver driveway services that will truly transform your outdoor space. Our skilled team is dedicated to delivering exceptional results that not only enhance the beauty of your property but also provide long-lasting durability.
We understand that your driveway is more than just a functional necessity. It serves as a welcoming entrance to your home and plays a vital role in the overall curb appeal. That's why we take pride in offering a wide range of paver options to suit your unique style and preference. Whether you envision a classic and elegant look or a modern and contemporary design, our team has the expertise to bring your vision to life.
What sets our paver driveway services apart is our commitment to quality craftsmanship. We use only the finest materials that are known for their durability and resistance to wear and tear. Our skilled technicians meticulously install each paver, ensuring a level surface and seamless finish. The result is a driveway that not only withstands heavy use but also adds value to your property.
Beyond the aesthetic appeal, paver driveways offer numerous practical benefits. Their interlocking design prevents shifting and cracking, making them more durable than traditional concrete or asphalt driveways. Pavers also provide excellent drainage, minimizing the risk of water pooling and potential damage. With Best Landscape & Construction's driveway services, you can enjoy a functional and visually appealing outdoor space for years to come.
Paver Driveway Service
When you choose us for your driveway project, you can expect a seamless experience from start to finish. Our team of professionals will work closely with you to understand your specific requirements, offering expert advice and guidance along the way. We take pride in our attention to detail and commitment to exceeding customer expectations.

Don't settle for a lackluster driveway that fails to showcase the true potential of your property. Contact us today and let our premier paver driveway services take your outdoor space to new heights. Experience the difference between quality craftsmanship and personalized attention to detail that sets us apart from the competition. Trust us to transform your driveway into a stunning focal point that leaves a lasting impression on guests and passersby alike.