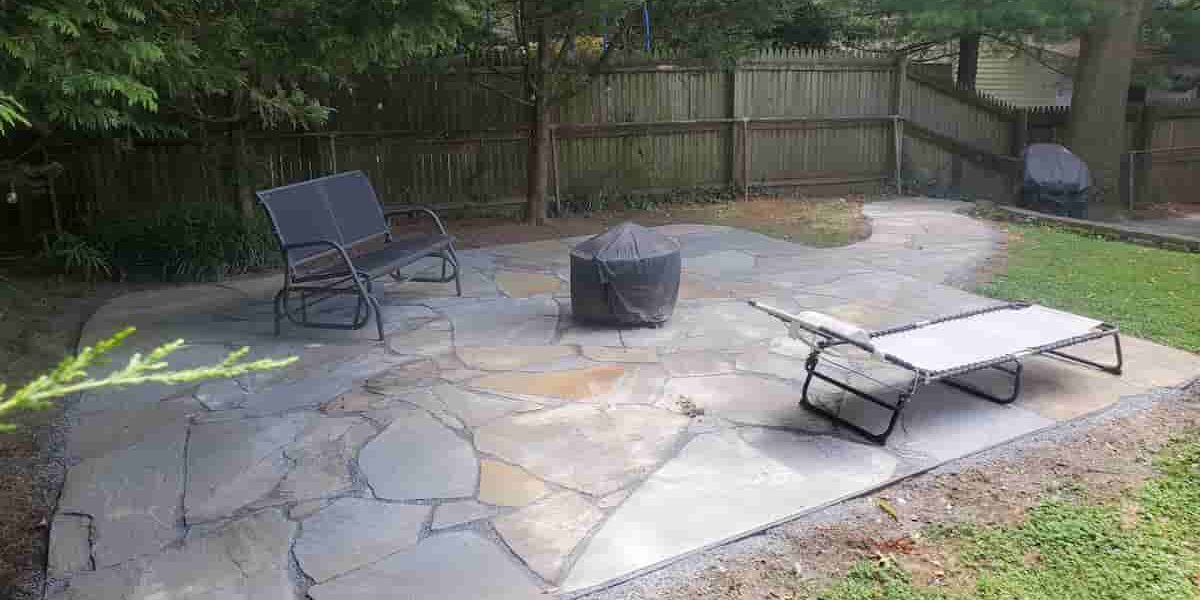 Top Rated Flagstone Patios Services
Flagstone patios are a great way to add beauty and value to your home. We have years of experience installing flagstone patios that will last for years to come.
Are you looking to elevate the beauty and functionality of your outdoor space? Best Landscape & Construction is here to provide you with top-notch flagstone patio services that will transform your backyard into a captivating oasis. With our expert craftsmanship and premium materials, we can create a stunning patio that perfectly complements your landscape design.
Flagstone patios offer a timeless and elegant appeal to any outdoor area. The natural stone's unique texture and earthy colors add a touch of sophistication to your landscape, making it a popular choice among homeowners. Flagstone is known for its durability, making it an excellent option for high-traffic areas like patios. It can withstand varying weather conditions and maintain its aesthetic appeal for years to come.
At Best Landscape & Construction, we take pride in our meticulous craftsmanship and attention to detail. Our team of experienced professionals will work closely with you to design and create a flagstone patio that reflects your style and meets your functional needs. We only use high-quality flagstone and ensure proper installation techniques to ensure the longevity and integrity of your patio.
Flagstone Patios Services
A well-designed flagstone patio can completely transform your outdoor living experience. It provides an ideal space for entertaining guests, hosting barbecues, or simply relaxing with your loved ones. Whether you prefer a rustic, natural look or a more contemporary design, our team will bring your vision to life.

Ready to enhance your outdoor space with a stunning flagstone patio? Contact us today to schedule a consultation. Our knowledgeable team will guide you through the entire process, from design to installation, ensuring your satisfaction every step of the way. Elevate your outdoor living experience with our exceptional flagstone patio services.