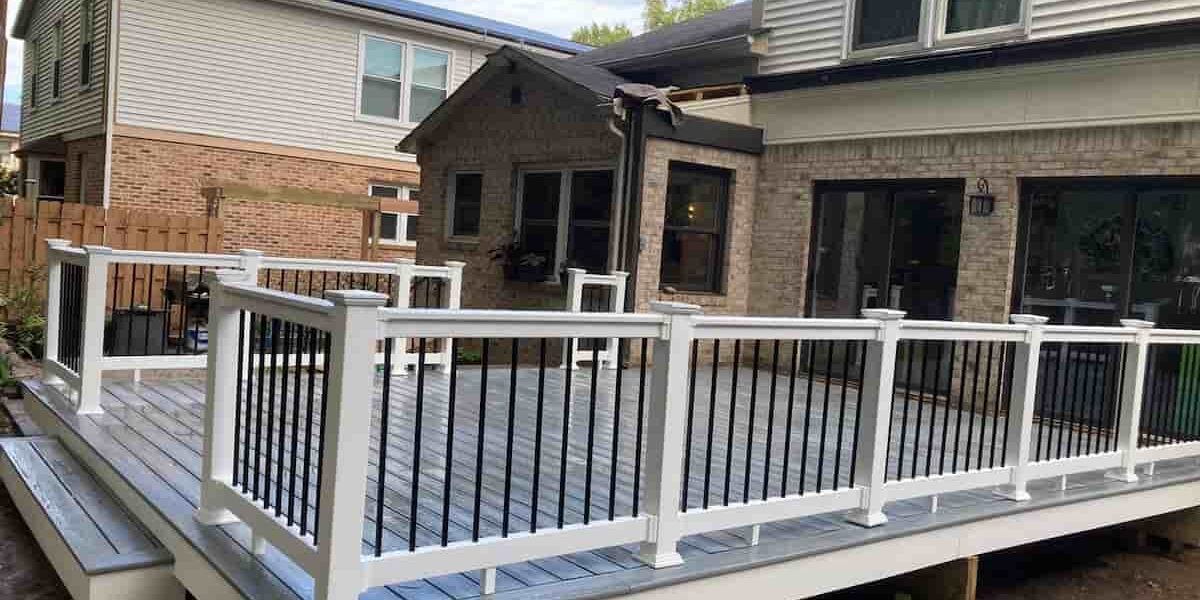 Custom railings are the best way to enhance the beauty of your home. We provide top-quality railing installation services at an affordable price. Call us today for a free quote on custom railings!
Safety is always a priority when it comes to outdoor areas, especially if you have decks, balconies, or staircases. Our custom railing services provide the perfect solution to ensure the well-being of your family and guests. We meticulously design and install railings that meet or exceed safety standards, offering you peace of mind while enhancing the overall aesthetic appeal of your property.
At Best Landscape & Construction, we understand that each outdoor space is unique, and our approach is tailored to your specific needs. Our team of skilled craftsmen works closely with you to bring your vision to life. Whether you prefer a traditional, modern, or eclectic design, we have the expertise to create railing solutions that seamlessly blend with your existing landscape.
We offer a wide range of materials to choose from, including wrought iron, stainless steel, aluminum, and glass. Each material brings its own distinct style and durability to your outdoor setting. Our team will guide you through the selection process, considering factors such as maintenance requirements, weather resistance, and overall design compatibility, ensuring you make an informed decision that suits your preferences and budget.
Custom Railings
When you choose us for your custom railing needs, you can expect nothing but the highest quality of craftsmanship and attention to detail. Our experienced team combines their skills with the use of premium materials and cutting-edge techniques to deliver outstanding results. We take pride in our ability to create railing designs that not only enhance the safety of your space but also elevate its aesthetic appeal.

Don't settle for ordinary when you can have extraordinary. Contact us today and let our custom railing services add a touch of elegance and sophistication to your outdoor space. Transform your landscape into a captivating haven that reflects your style and creates a lasting impression on anyone who visits. Trust the experts to bring your vision to life and enjoy the beauty and functionality of custom railings that stand the test of time.