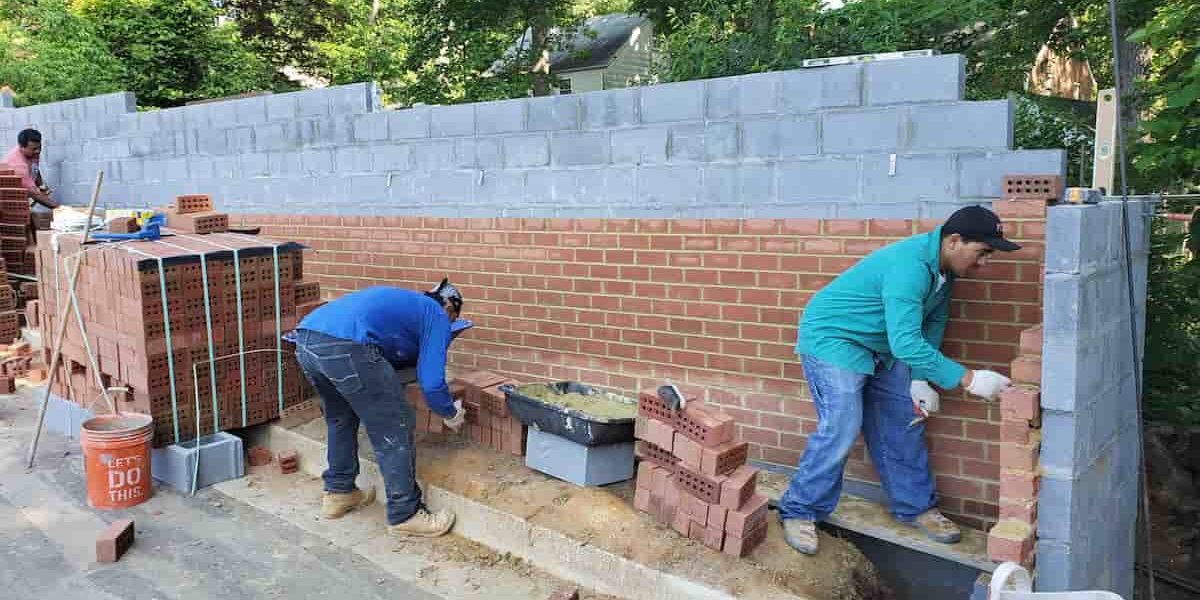 Professional Masonry Services
Best Landscape & Construction provides quality masonry services to homeowners and businesses in the Washington, DC area. We provide quality services at an affordable price.
When it comes to creating captivating outdoor spaces, the expertise of professional masonry services cannot be overstated. Best Landscape & Construction is your trusted partner in delivering exceptional masonry work that enhances the beauty and functionality of your property. Our team of skilled craftsmen is committed to bringing your vision to life, ensuring outstanding results that will leave you in awe.
Hardscaping is one of the many services we specialize in. Our experts excel at designing and constructing durable and visually appealing walkways, driveways, patios, and outdoor living areas. Using high-quality materials, we meticulously craft each element, paying close attention to detail and precision. Whether you desire a modern, sleek design or a rustic, natural feel, our masonry services will transform your outdoor space into a breathtaking retreat.
Retaining walls are another area of expertise for Best Landscape & Construction. Our skilled masons have the knowledge and experience to build structurally sound walls that not only serve their practical purpose but also add aesthetic value to your landscape. Whether you need a retaining wall for erosion control or to create different levels in your yard, our team will deliver a solution that combines functionality and beauty seamlessly.
At Best Landscape & Construction, we understand that every property is unique, and our masonry services are tailored to meet your specific requirements. Our dedicated professionals work closely with you to understand your vision, offering expert advice and suggestions along the way. We use cutting-edge techniques and state-of-the-art equipment to ensure the highest standards of craftsmanship and durability in every project we undertake.
Masonry Services
When you choose us for your masonry needs, you can expect unparalleled customer service, attention to detail, and a commitment to delivering results that exceed your expectations. We pride ourselves on completing projects within agreed timelines and budgets, while never compromising on quality.

Transform your outdoor spaces into captivating works of art with Best Landscape & Construction's premier masonry services. Contact us today for a consultation and let our skilled craftsmen bring your vision to life. Trust us to create stunning hardscapes and durable retaining walls that will enhance the beauty and value of your property for years to come.