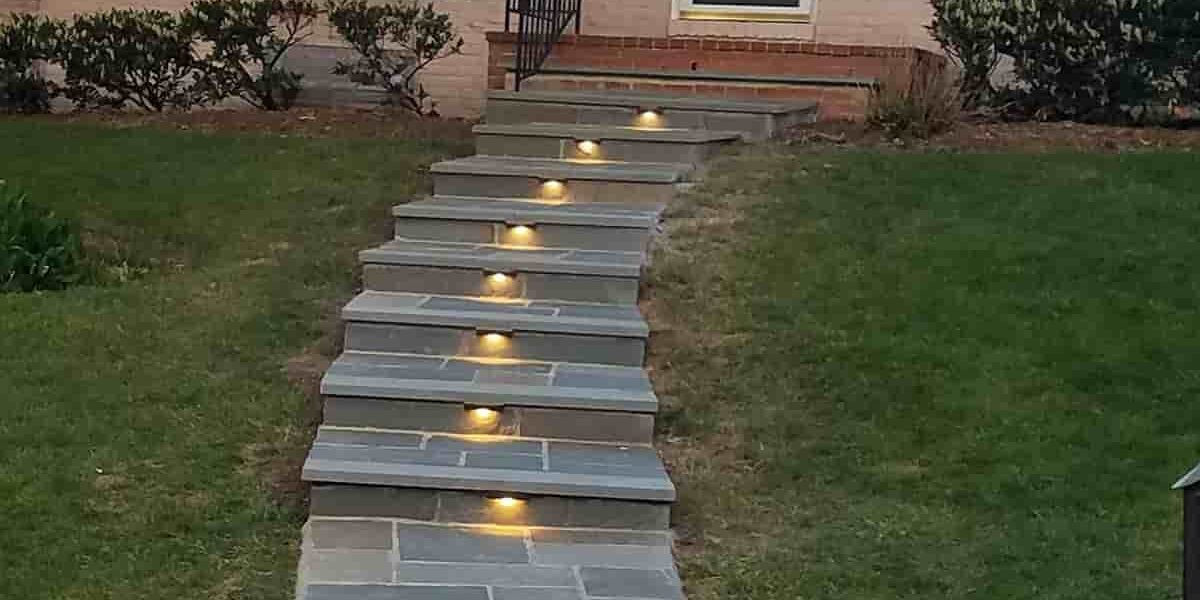 Landscape Lighting Experts
Looking for a professional landscape lighting company in Washington, DC? Look no further than Best Landscape & Construction! We provide top-quality low-voltage landscaping lights and installation services to homeowners and businesses in the area.
Are you looking to transform your outdoor living area into a captivating oasis that can be enjoyed day and night? Best Landscape & Construction is here to make your vision a reality with our landscape lighting Experts (Low Voltage) services. Our team of experienced professionals specializes in designing and installing stunning lighting solutions that will illuminate your landscape in a truly enchanting way.
Why choose low-voltage lighting? Low-voltage lighting offers numerous benefits, and our experts are well-versed in harnessing its power to create breathtaking outdoor environments. By utilizing low-voltage systems, we ensure optimal energy efficiency while providing a safe and reliable lighting solution. With lower energy consumption, you can enjoy the beauty of your landscape lighting without worrying about skyrocketing electricity bills.
At Best Landscape & Construction, we understand that every outdoor space is unique and requires a personalized approach. Our landscape lighting Experts work closely with you to understand your preferences, architectural features, and specific needs. Whether you desire a soft and romantic glow for your garden or a dramatic illumination for your pathway, we tailor our designs to suit your individual style and create the desired ambiance.
Our team utilizes the latest technologies and high-quality materials to deliver exceptional results. We carefully select fixtures and components that are built to withstand the elements, ensuring longevity and durability. With our expertise in low voltage systems, we create lighting designs that are not only aesthetically pleasing but also functionally efficient, highlighting the best features of your landscape.
Landscape Lighting
When you choose us, you can expect a seamless installation process. Our landscape lighting Experts have the knowledge and skills to handle every aspect of the project, from designing the layout to installing the wiring and fixtures. We pay meticulous attention to detail, ensuring that your lighting system is installed safely and precisely, leaving no room for errors.

Illuminate your outdoors with Best Landscape & Construction's landscape lighting Experts (Low Voltage) services. Let us transform your garden, patio, or pool area into a captivating space that can be enjoyed day and night. Contact us today for a consultation, and let our experts bring your outdoor vision to life with stunning low-voltage lighting solutions.